Parents - Log in to your Infinite Campus Parent Portal account and verify/update your child's information for the 2023-2024 school year. If you have changed address you will need to bring proofs of address to Central Registration or send them via email to
registration@tiftschools.com
. Please complete updates for all students no later than 8/15/2023. If you have questions or need assistance, call (229) 387-2424. #4theT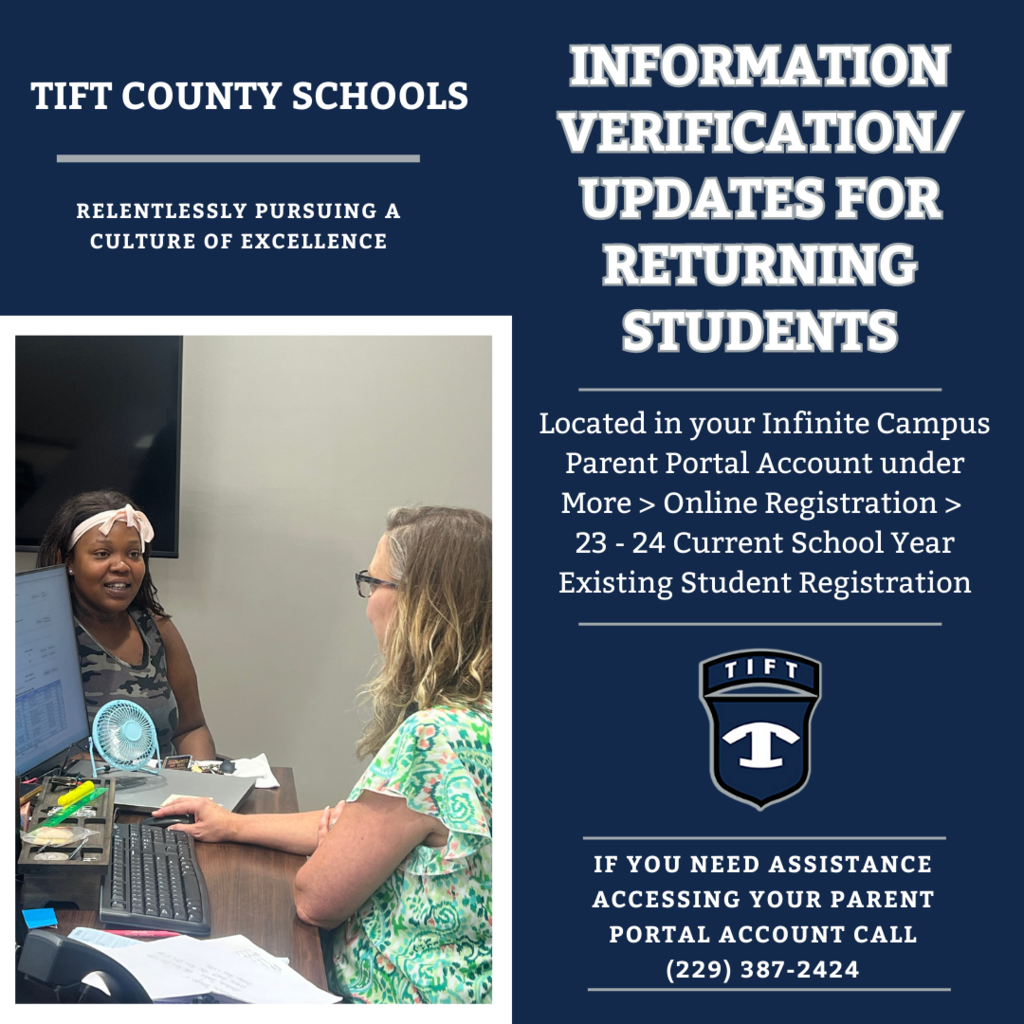 WELCOME BACK TEACHERS AND STAFF! We are excited to have all of you back for your first day of the 2023-2024 school year! #bluechiptalent #4theT

Due to a system-wide staff meeting, all schools and offices will open at 12:00pm on Tuesday, July 25th. #4theT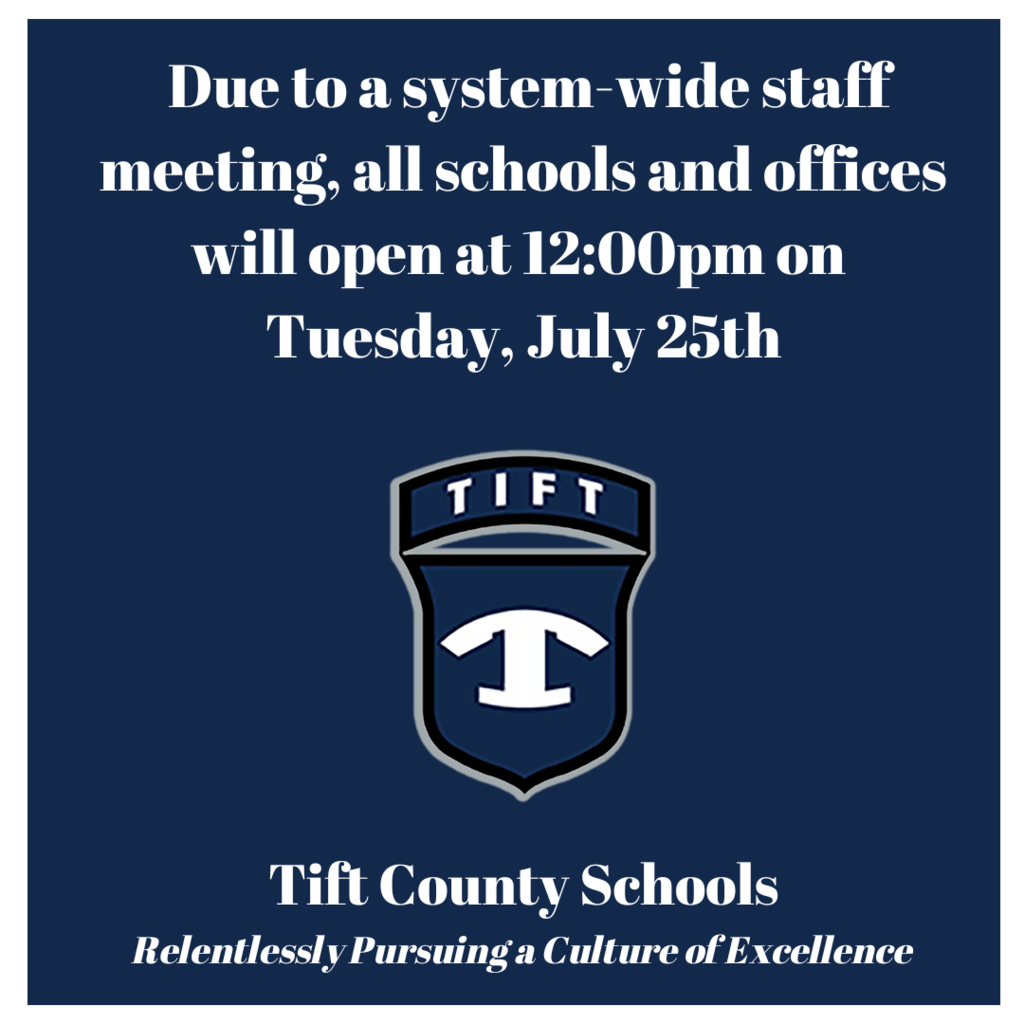 We are currently seeking applicants for a Paraprofessional position at Charles Spencer Elementary School. The job announcement for this and other available positions can be found at
https://www.tiftschools.com/browse/218962
. #4theT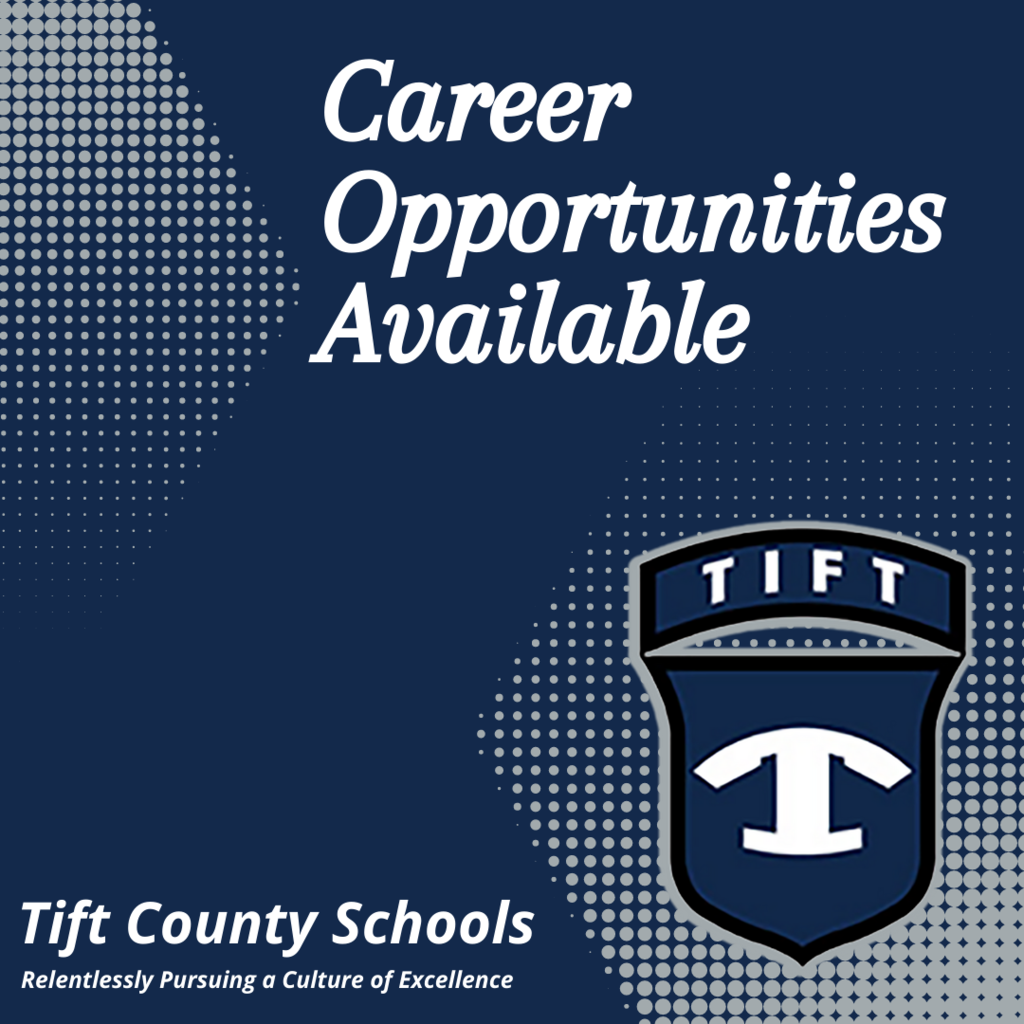 Today we had the pleasure of welcoming the newest members of the Blue Devil Family at our 2023-2024 New Employee Orientation. We are proud to have these staff members join us in Relentlessly Pursuing a Culture of Excellence! #4theT #bluechiptalent

Tift County Schools mourns the loss of a member of our student body on Tuesday, July 18, 2023. Our thoughts and prayers are with the family during this difficult time.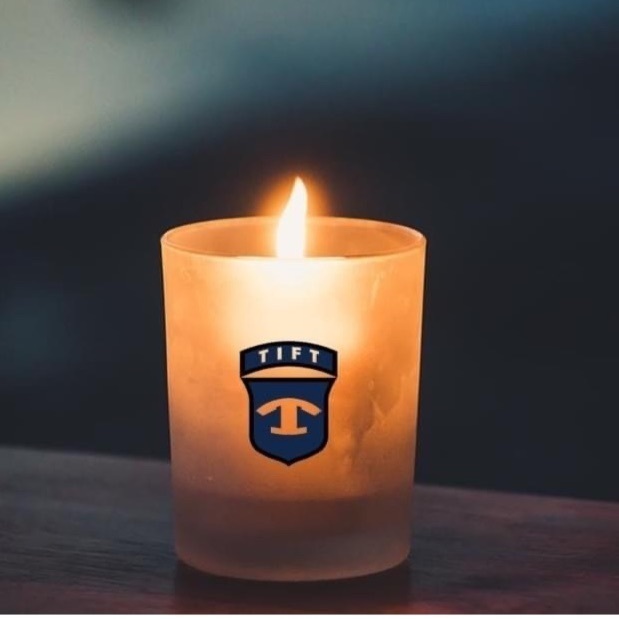 Another great resource for students! Saturday, July 29th from 10am - 1pm @ J T Reddick Elementary #4theT

The 2023 Community Resource Fair and School Supply Giveaway is this Thursday, July 20th from 4pm - 6pm at the Tift County Recreation Department. Make sure your child is ready for the school year by visiting this Back to School event! #4theT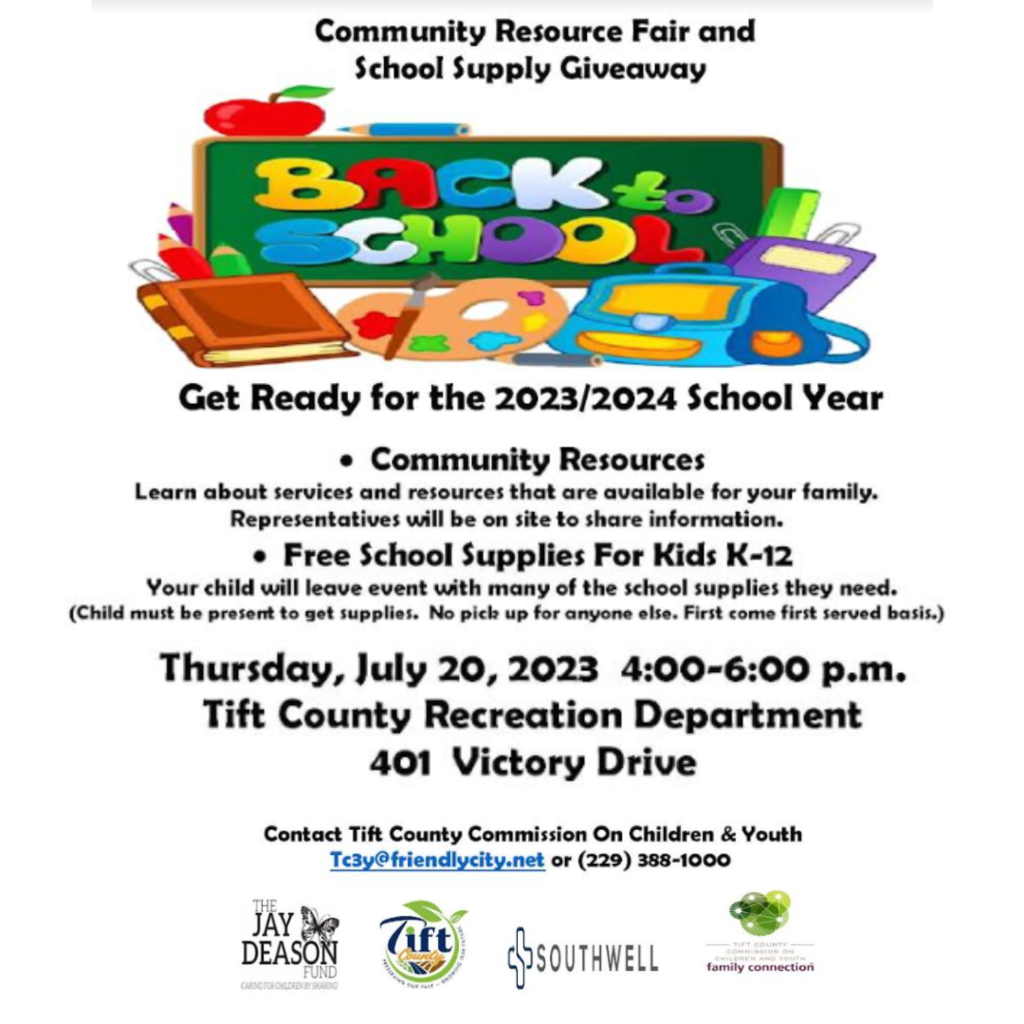 We are currently seeking applicants for 2 Paraprofessional positions at Northside Elementary School. The job announcement for these and other available positions can be found at
https://www.tiftschools.com/browse/218962
. #4theT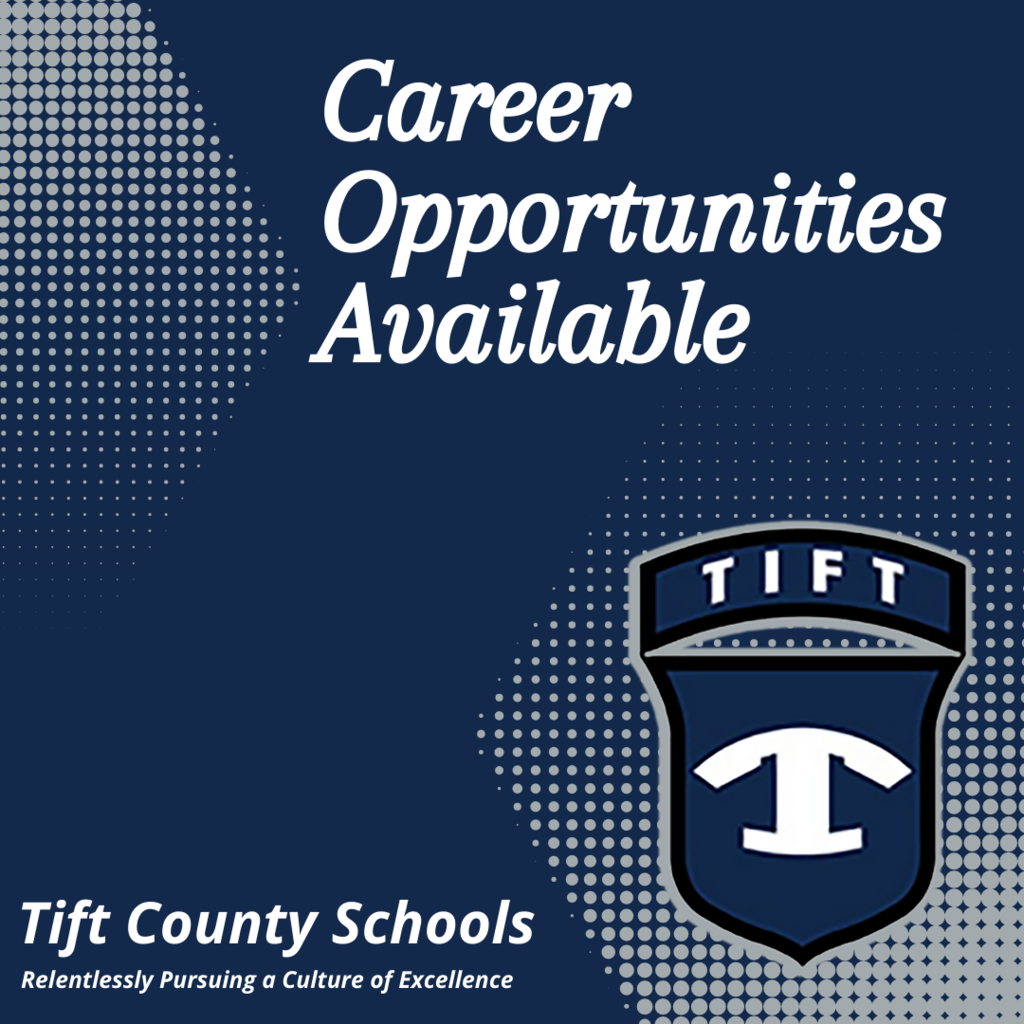 Schedules for students in Grades 6 - 12 can viewed in the Infinite Campus Parent/Student Portal. If you need assistance with your portal account, contact Central Registration at (229) 397-2424. #4theT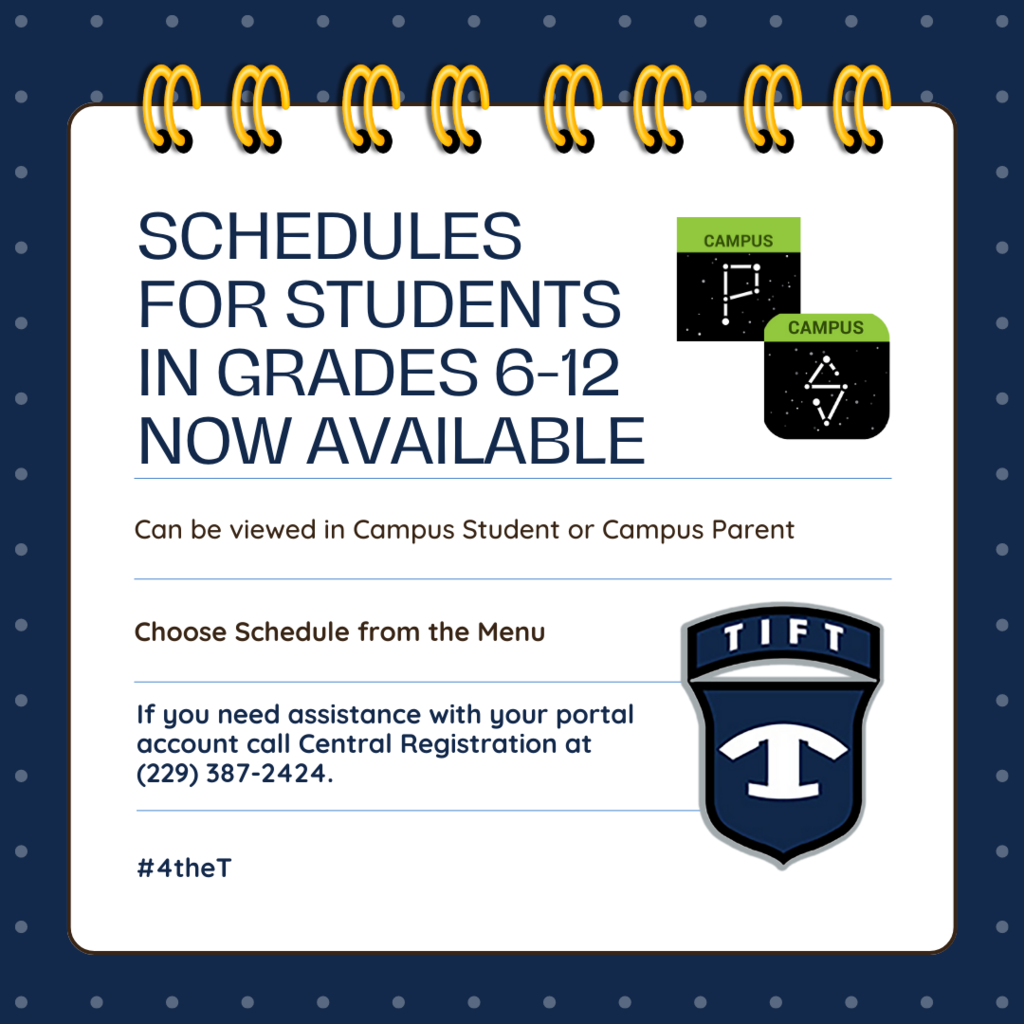 Sign up for the July Financial Literacy Event "PUT YOUR DEBT ON A DIET," hosted by the City of Tifton. Tuesday, July 18th at 5:30pm at the Leroy Rogers Center. #4theT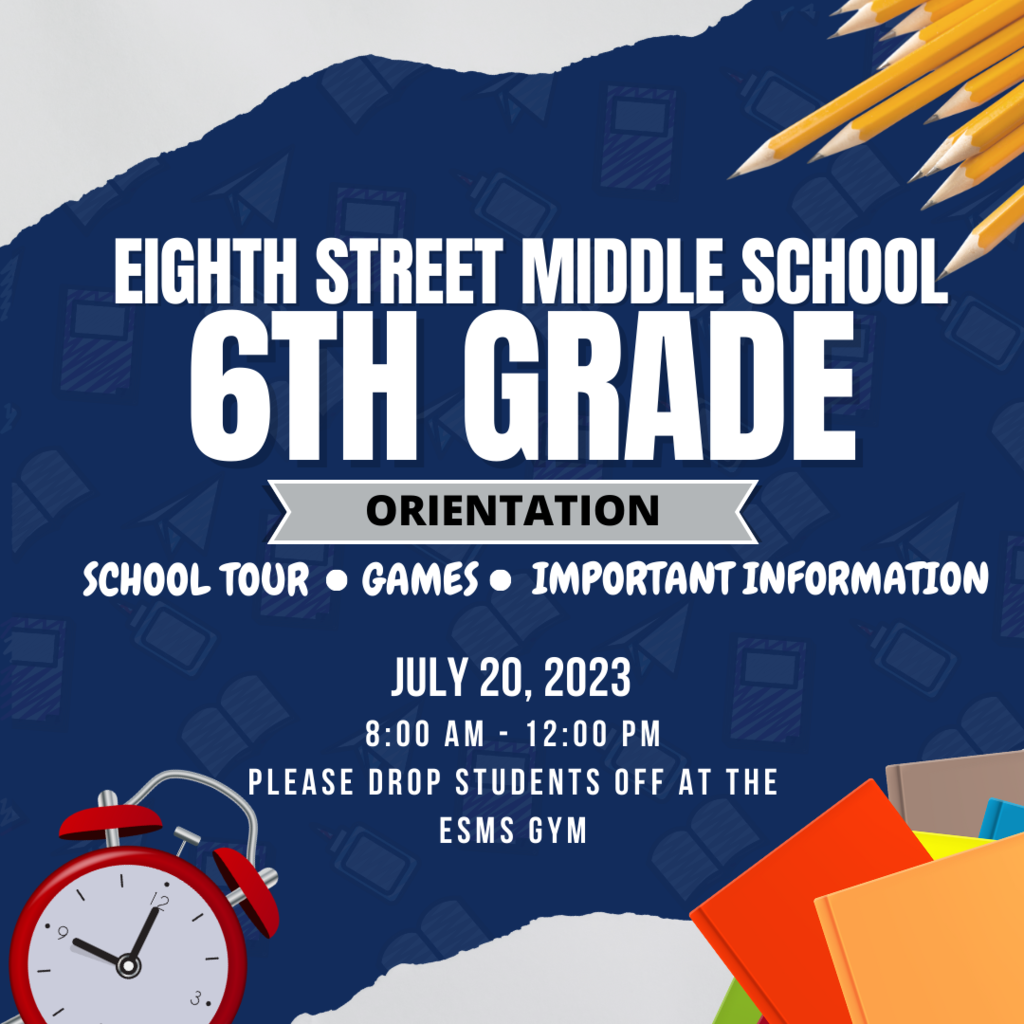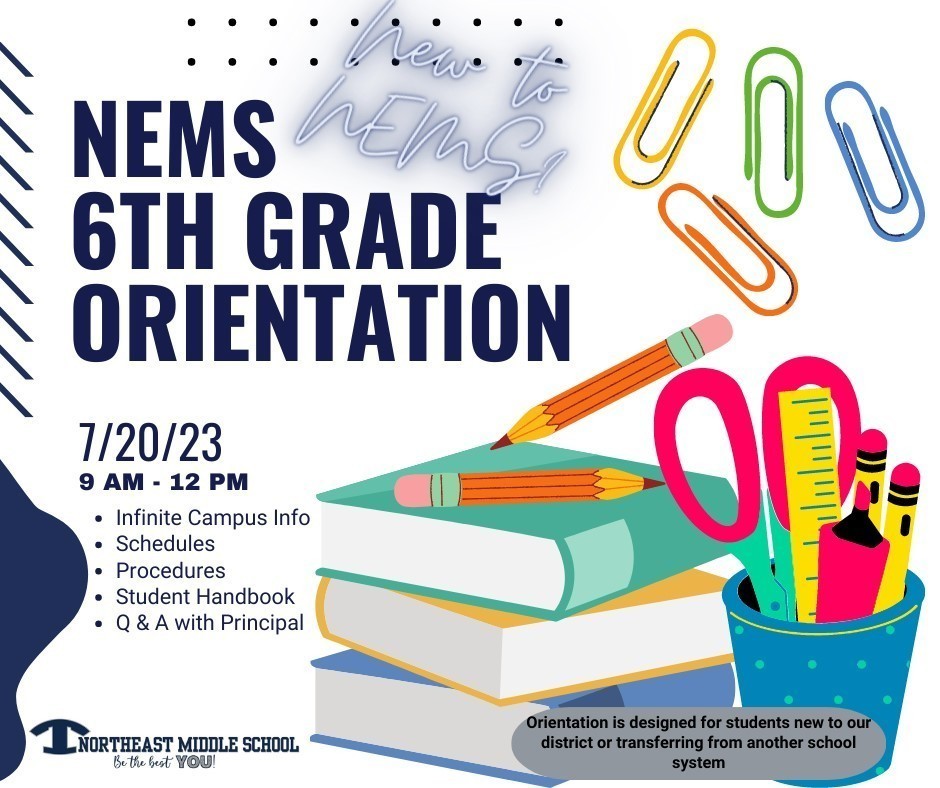 The Board of Education recognized Tangela Coney at tonight's meeting. Ms. Coney is a Facilko Services staff member who was working at the Administrative Office on the evening of July 11th. She called 911 when she smelled smoke in the building. Thank you Ms. Coney! #4theT!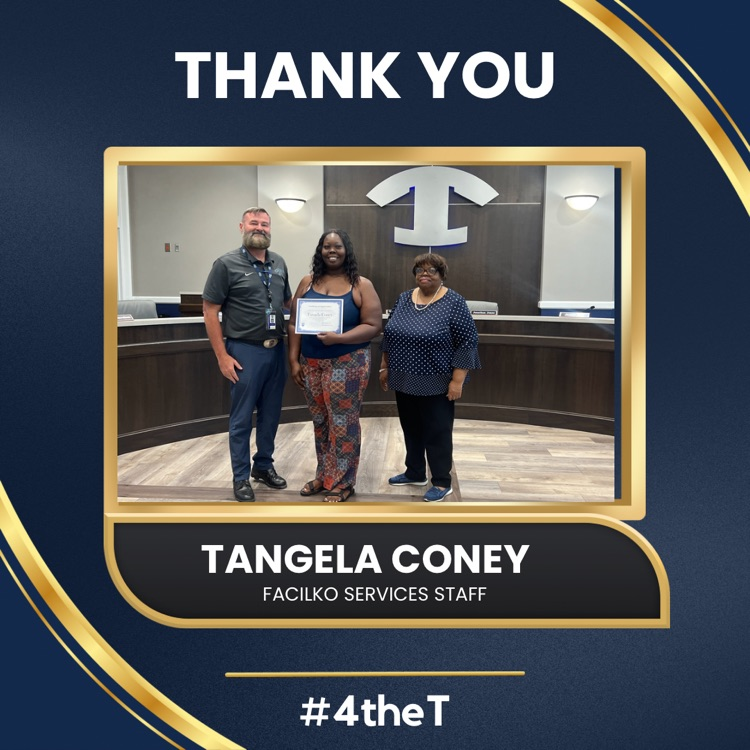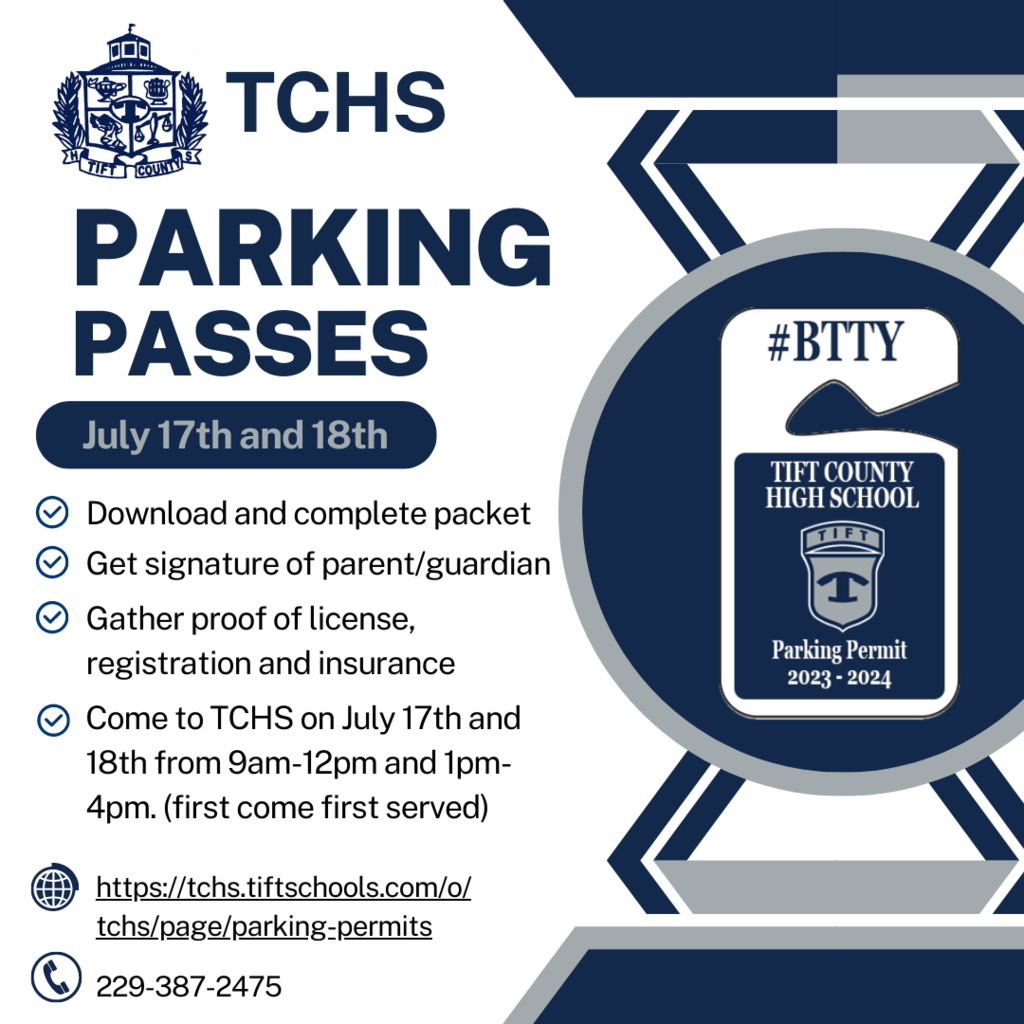 We are only 1 month away from the kickoff of the 2023 season of Blue Devil Football and it's time to purchase your season tickets! Reserved seat tickets go on sale Monday, July 17th. See the image for details and pricing. Let's go Blue! #4theT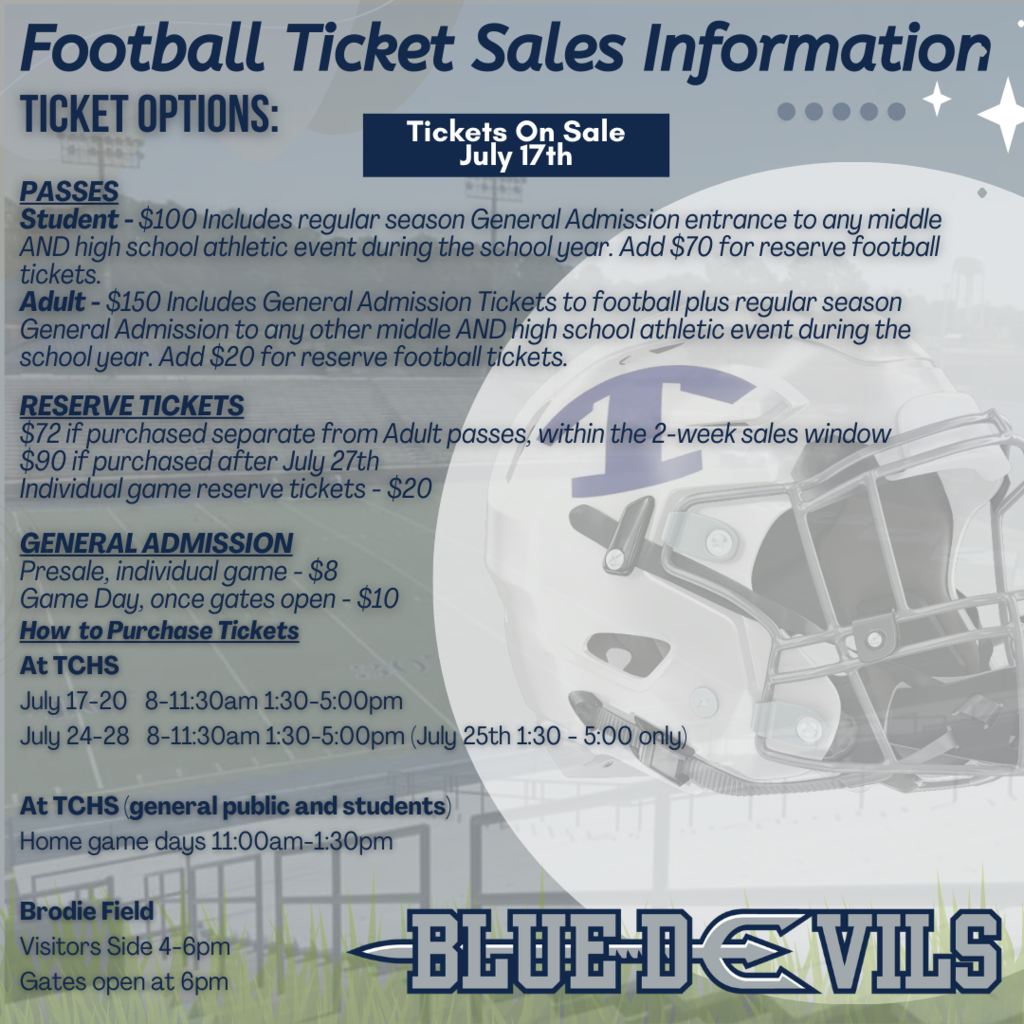 Due to a fire in the Administrative Office, we will be temporarily located at Tift County High School (One Blue Devil Way) for the remainder of this week. You can reach our office at (229) 387-2400. #4theT

There was a fire at the Administrative Offices building this evening. Thanks to the quick response from the Tifton Fire Department there was minimal damage and more importantly, no one was injured. The building will be closed until further notice. We will post updates for alternate plans as soon as we have information. #4theT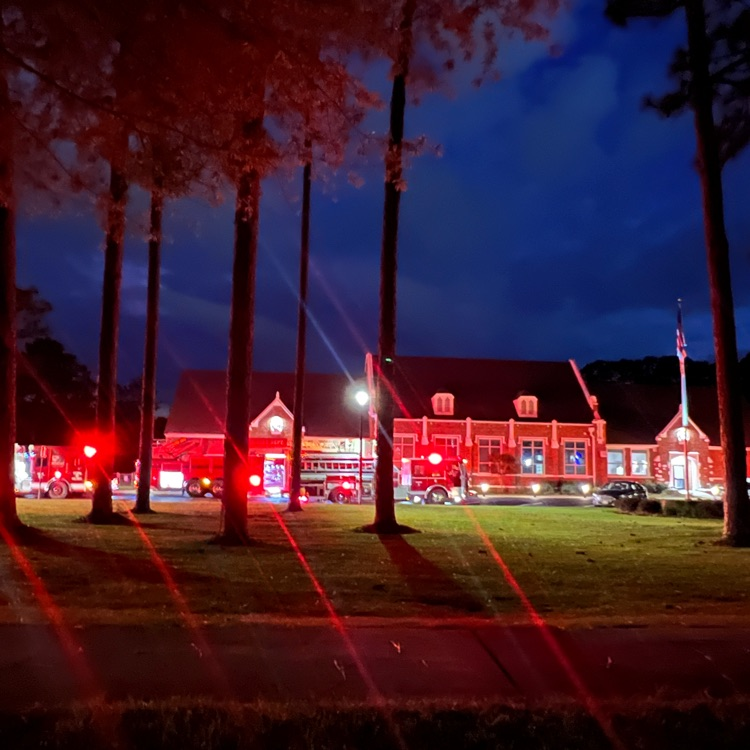 We can't wait to see our students on Friday, July 28th, for the 1st day of the 2023 - 2024 school year. Visit our Back to School page for the latest resources. We will add more information as it becomes available.
https://www.tiftschools.com/page/back-to-school
#4theT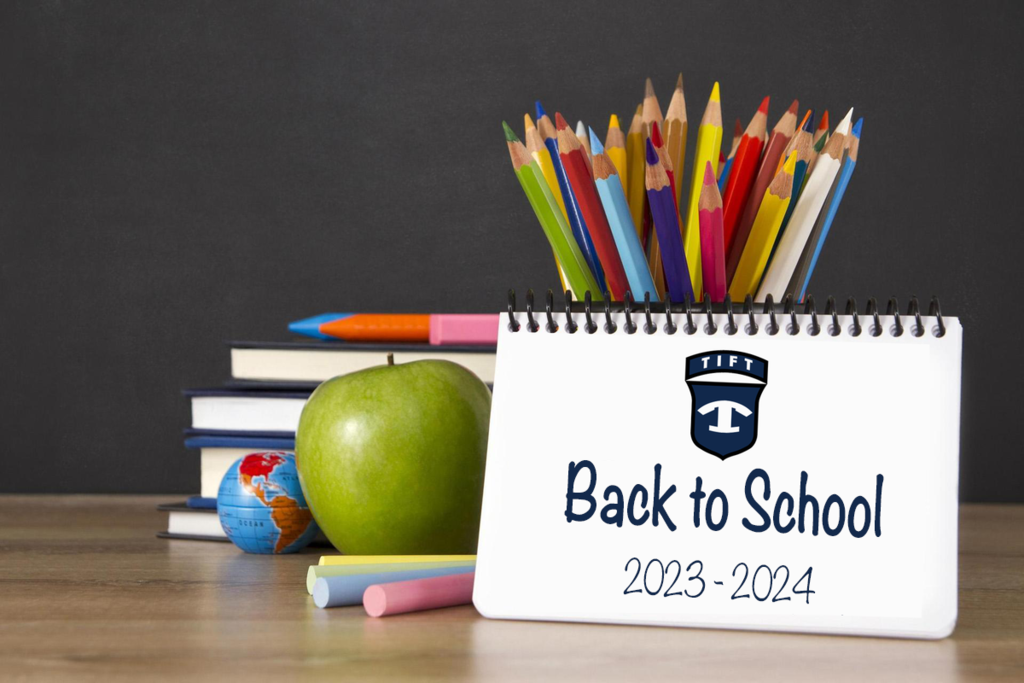 Have a Safe and Happy 4th of July! #4theT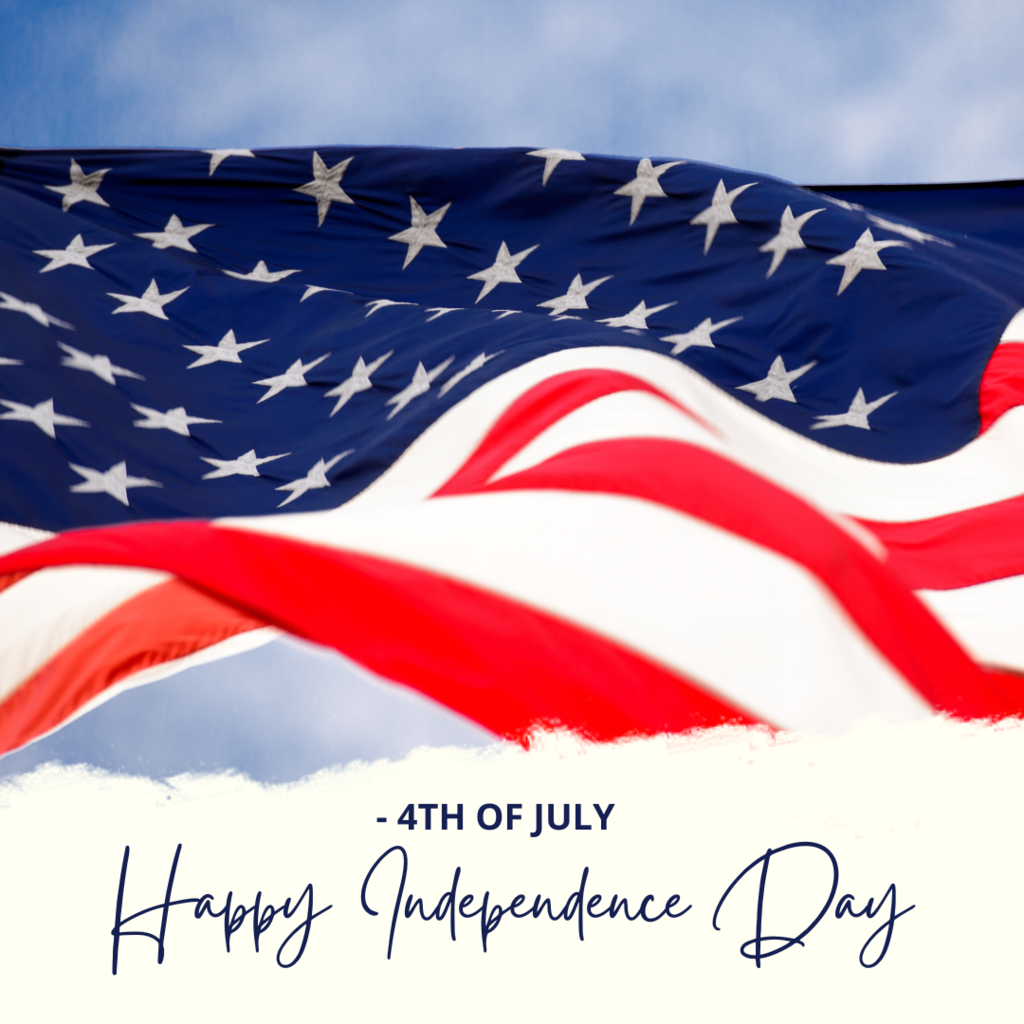 In accordance with HB 251, we have provided a list available open slots at our schools. If you wish to apply for one of these slots, please complete the Public School Transfer Request Form. The list of available slots and link to this form can be found at
https://www.tiftschools.com/page/schoolchoice
. All applications must be received on or before July 14th.  #4theT