We are currently seeking applicants for an Administrative Assistant for the Finance and Human Resources Department. The job announcement and description for this and other available positions can be found at
https://www.tiftschools.com/browse/218962
. #4theT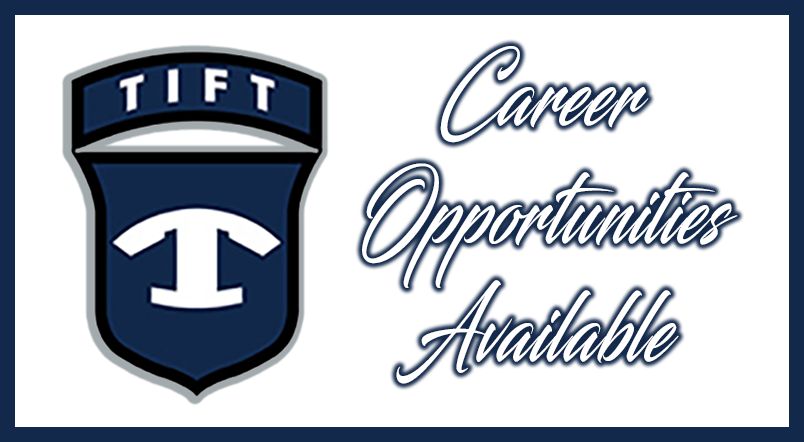 We are currently seeking applicants for a Special Education Transition Coordinator at Tift County High School. The job announcement and description for this and other available positions can be found at
https://www.tiftschools.com/browse/218962
. #4theT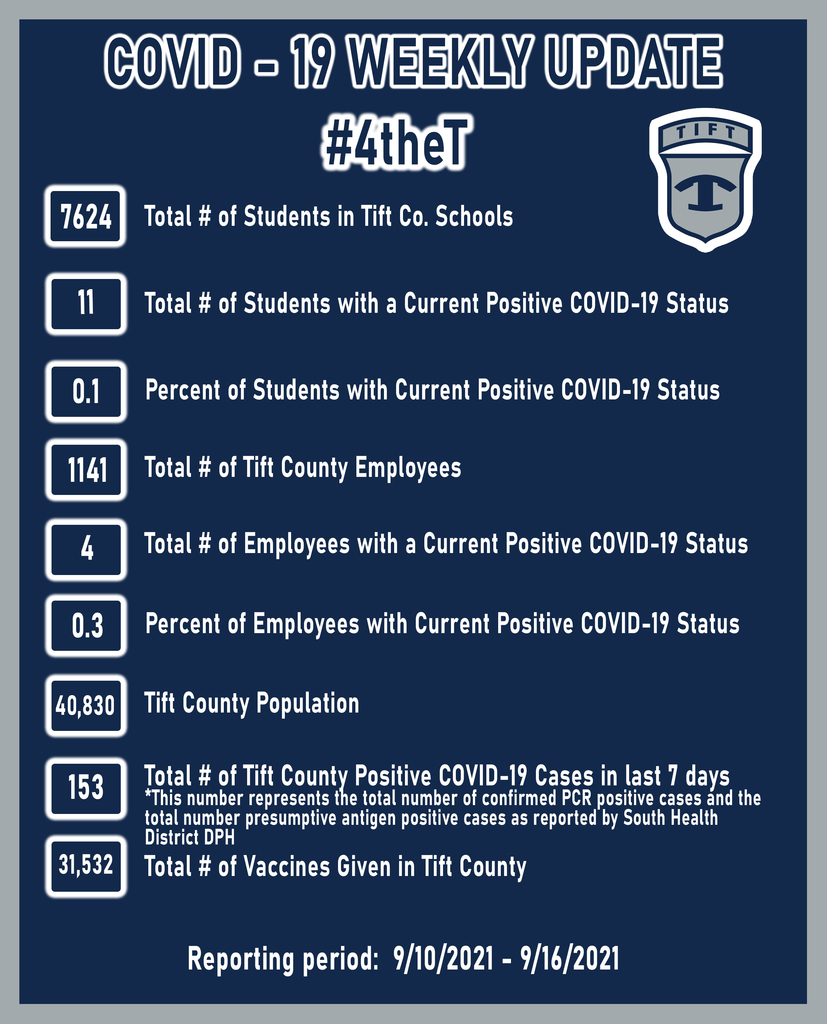 Students at TCHS are learning about cervical spine injuries and proper techniques to care for the patient when loading into an ambulance. We are able to provide hands on experiences such as this because of the partnership between our CTAE program and Southwell. #4theT

As we prepare to welcome the Irwin County Indians to Brodie Field tomorrow night, please make sure you review our Blue Devil Football Game Regulations! We look forward to seeing everyone at the game! Go Big Blue! #4theT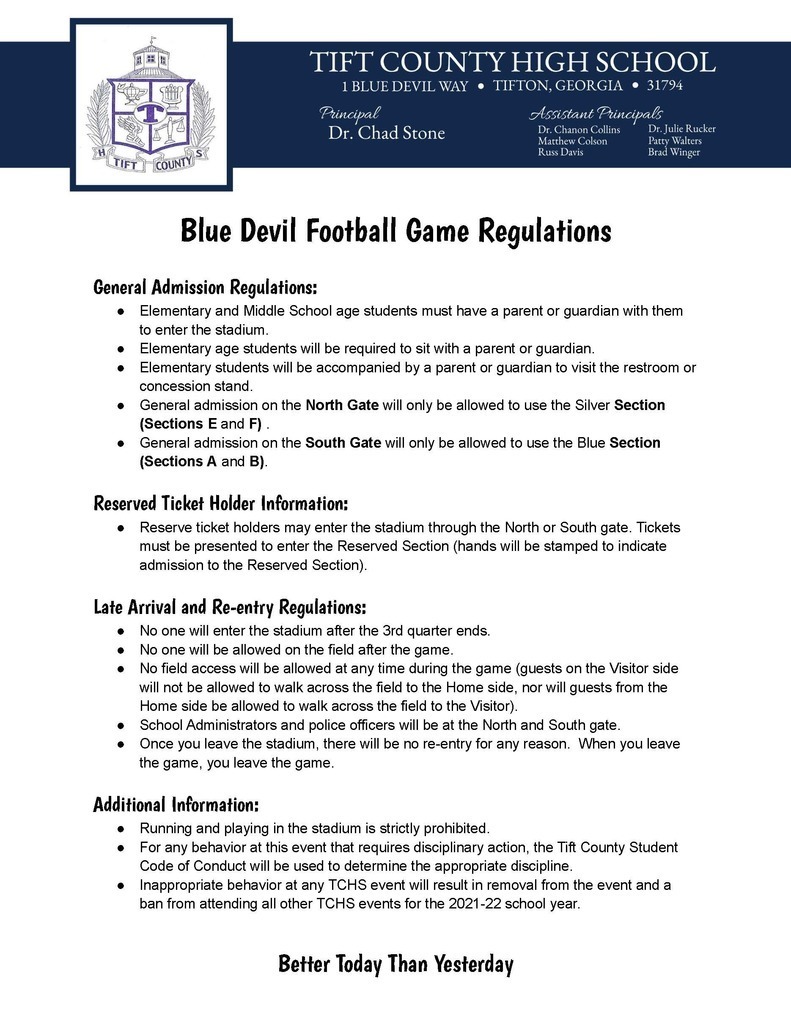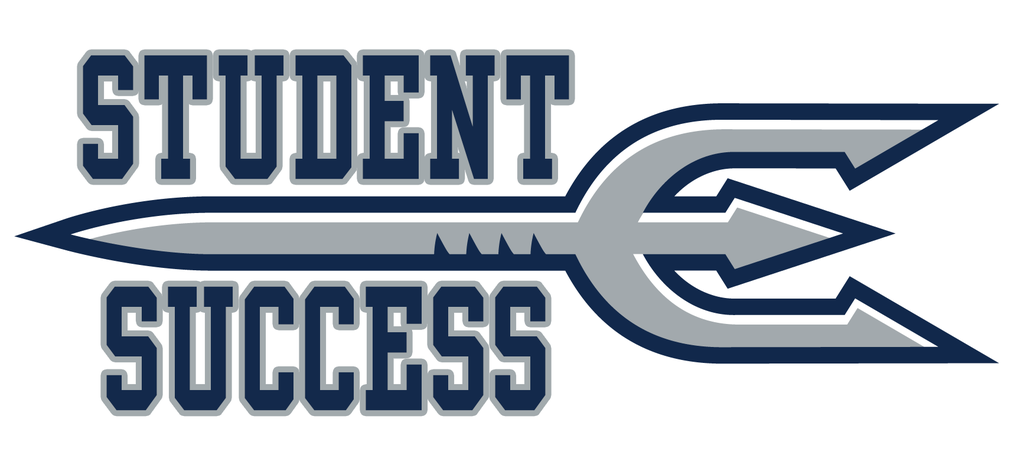 We are currently seeking applicants for a Site Based Assistant at Northeast Middle School and a Substitute School Nurse. If you are interested in these or other career opportunities, visit
https://www.tiftschools.com/browse/218962
for more information. #4theT

Events like the Red White and Blue Devil game would not be possible without support from community partners. Last night Dr. Drew Howard presented a check to Dr. Stone on behalf of The Howard Center as the sponsor for this event. THANK YOU for your support of ALL of our students!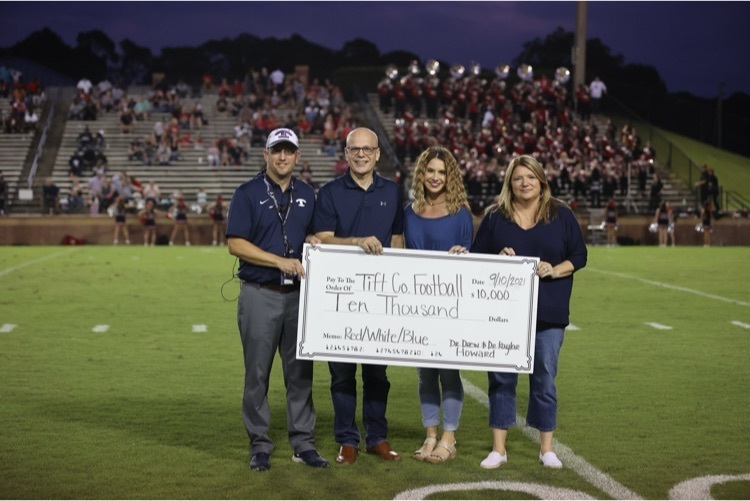 09.11.01 - We Will Never Forget

TCHS JROTC completed a special 9-11 themed physical training session today to honor the first responders to the twin towers on September 11, 2001. The Cadets ran 11 laps around the gym, up and down the 4 stairwells each time. This was to remember the first responders that climbed countless flights of stairs (in both directions) to rescue people still trapped in the towers on 9-11. As a team, the JROTC Cadets climbed the equivalent of 22 floors to honor these heroes. The idea originated from Cadet Ruthann Jones, an 11th grade student at TCHS and her idea will become a JROTC tradition each year at TCHS.
https://youtu.be/nY4fCLBAeBY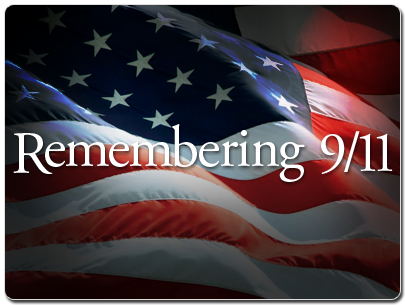 Attention Blue Devil Football Fans...Please make sure you read these Blue Devil Football Game Regulations! We look forward to seeing everyone at the Red, White & Blue Devil game tomorrow night! #4theT

Happy Labor Day! #4theT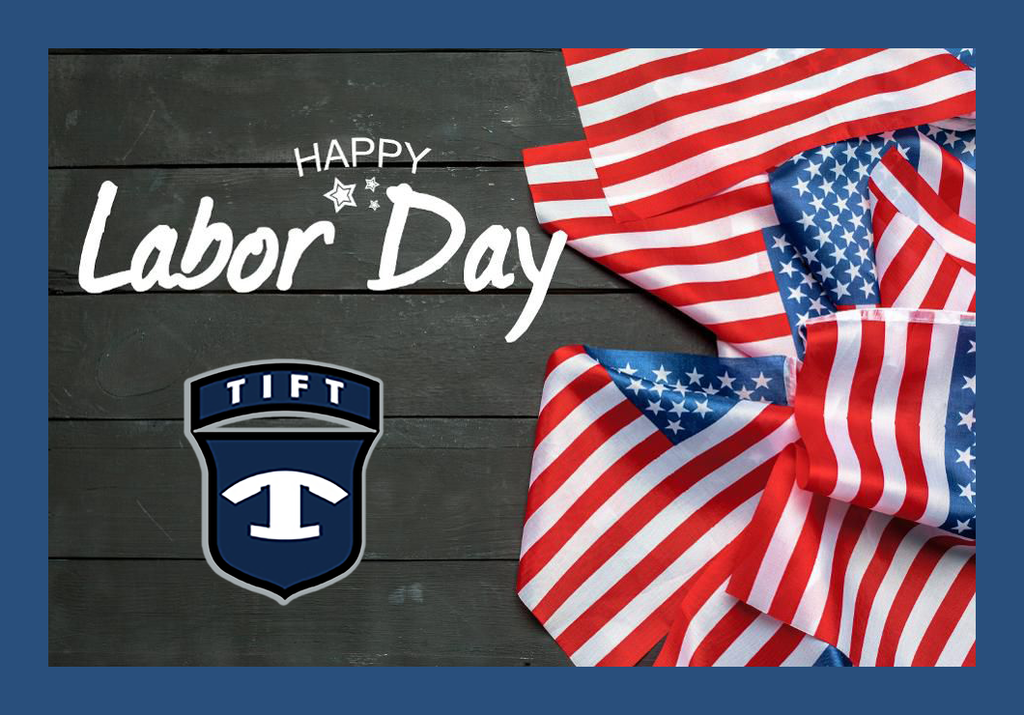 Don't forget that you get to turn off the alarm and enjoy a few extra days this weekend! Monday is a holiday and Tuesday is a Teacher Work Day (Student Holiday). #4theT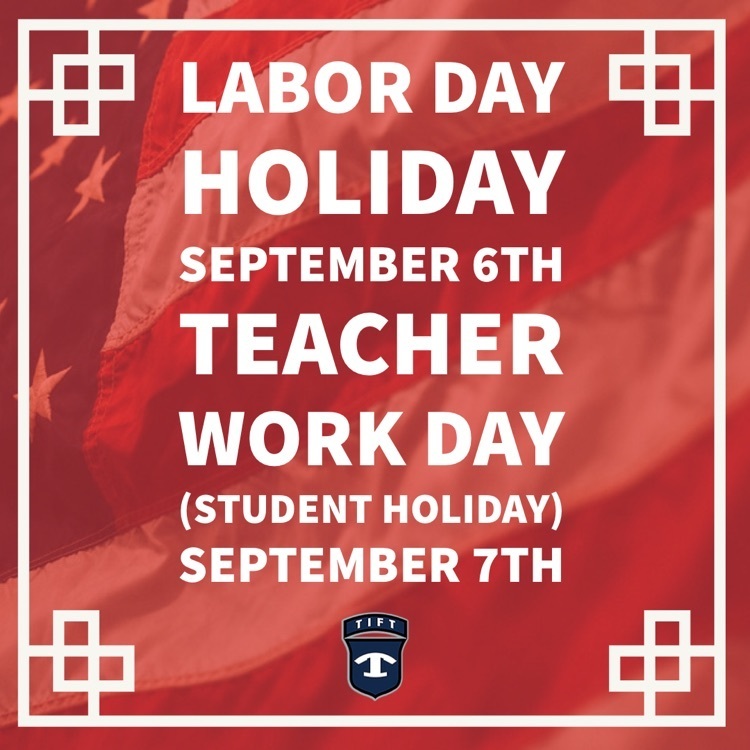 Attention ALL parents...We are going paperless! We will not be sending home paper copies of Mid-Quarter Reports or Report Cards this year. Reports will be on the Infinite Campus Parent Portal. (This applies to all students K - 12.) If you do not have your parent portal account, visit
https://campus.tiftschools.com/campus/portal/tift.jsp
and click on New User to sign up. You will need an activation code, call 229-387-2424 to obtain your code. #4theT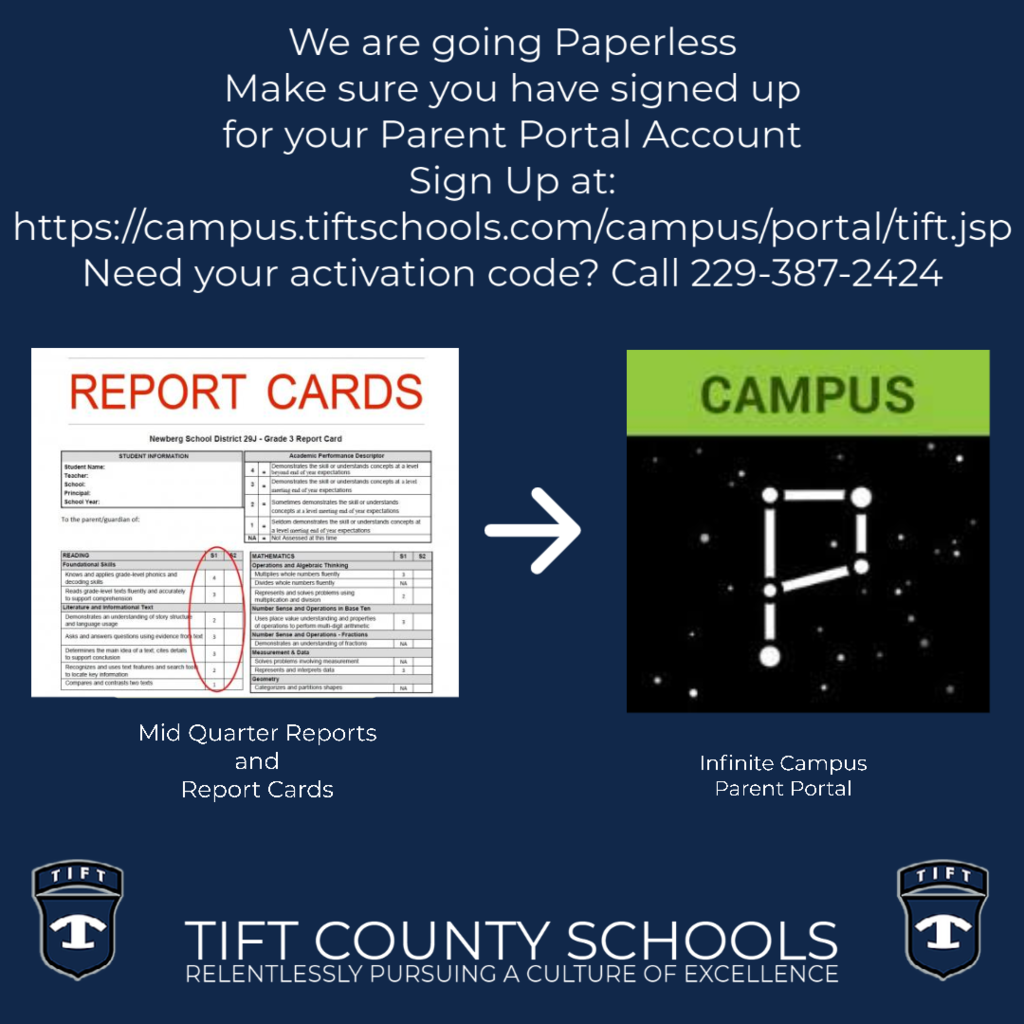 Want to know what's for lunch? Daily Breakfast and Lunch menus for each school can be found under the Dining link on our website or in the Tift Schools app. #FuelingtheT #4theT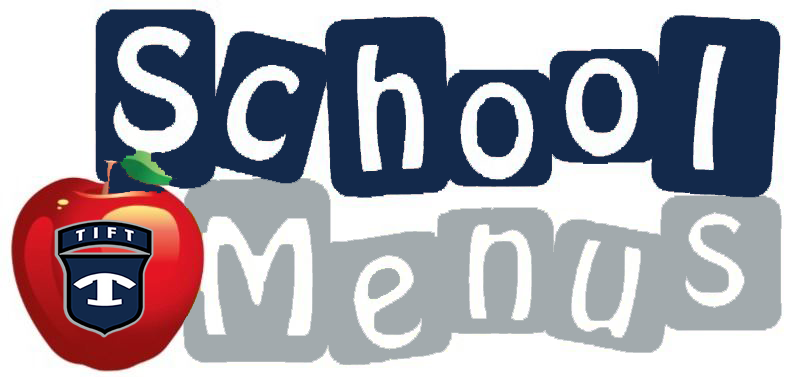 Congratulations to members Cohort #5 on your completion of our Aspiring Leaders Program! #BlueChipTalent #4theT


Eighth Street Middle School is seeking applicants for a clerical/secretary position. Visit
https://5il.co/xztu
for information on this and other Career Opportunities. #4theT