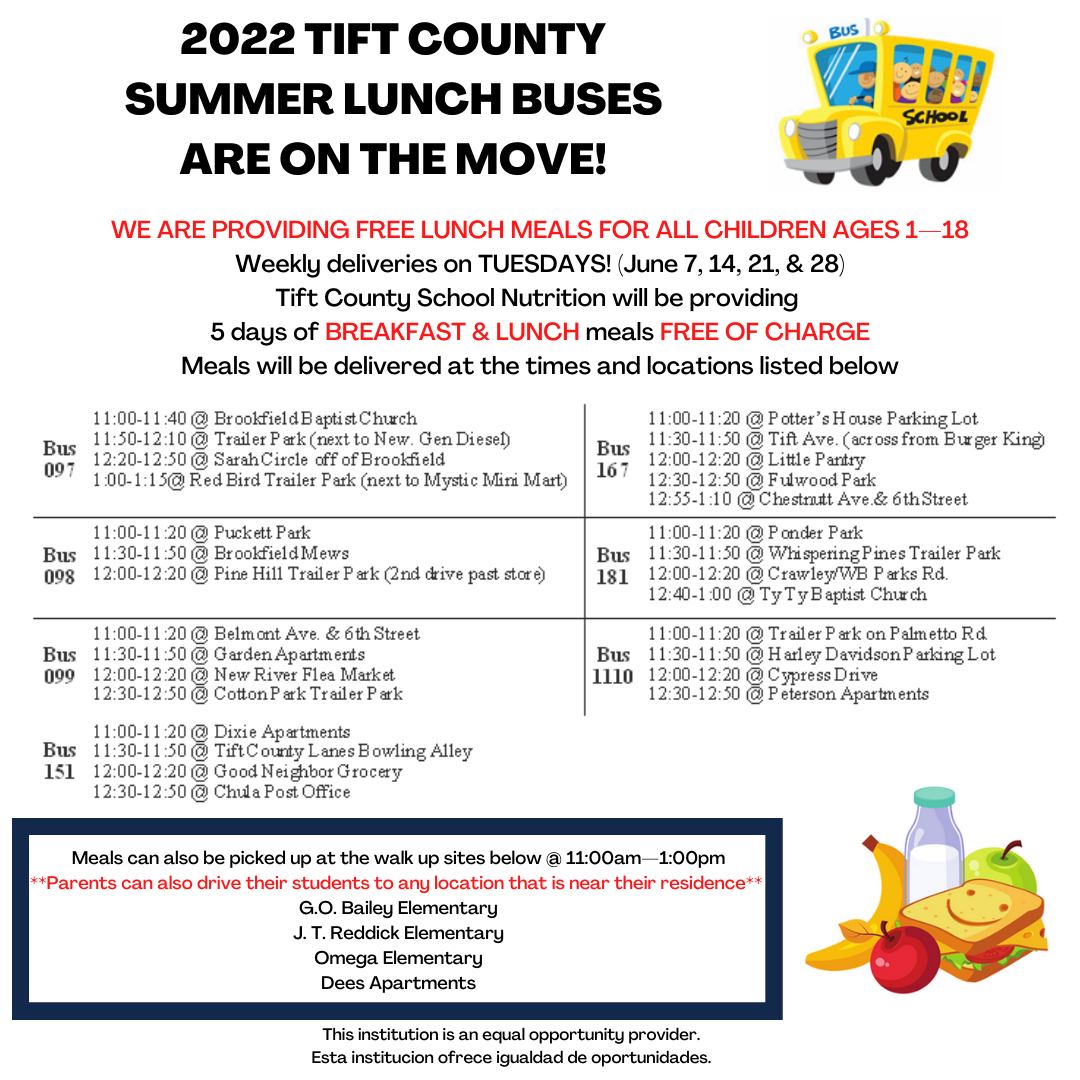 The Tift County Schools Nutrition Program participates in the Summer Feeding Program.
We will post more information on dates, routes, and locations closer to the end of the school year.
Meal bags will be distributed at pickup locations between 11:00am and 1:00pm or from bus routes and will contain 5 days of breakfast and lunch along with a daily menu.
Parents can drive to any Walk Up Site that is near their residence.
For more information, contact the Tift County Schools Nutrition Program at (229) 387-2400 or by email at nutrition@tiftschools.com